Social Media: Tennessee Three Expulsion Hearings
In April 2023, I traveled to Nashville, Tennessee to cover the expulsion hearings of three Tennessee state representatives who protested on the House floor. In addition the three articles I published during the trip, I live-tweeted dispatches from the field. 
My live tweets captured the hearing proceedings, color from the protests outside the chamber and video from Vice President Kamala Harris' visit and speech at Fisk University. 
Over a three-day period, my tweets garnered nearly 500,000 impressions. They averaged about a 4% engagement rate, with some reaching as high as 20%.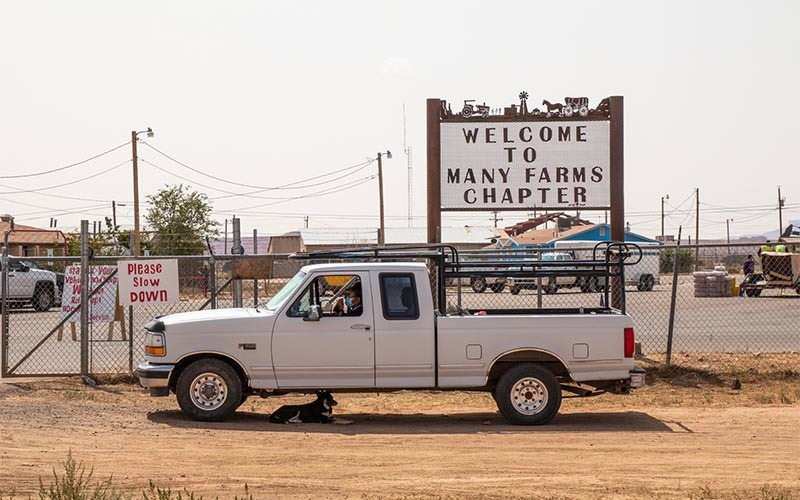 Navajo drives unite two goals: COVID-19 relief and upping census participation
In September 2020, I traveled to the Many Farms, Arizona to cover a drive on the Navajo Nation that aimed to boost census participation and distribute COVID-19 supplies. I published a written article, accompanying photography and an audio story. It was republished in the Arizona Star. Click below to read the story, see the photos, and listen to the audio. 
Spanish-Language Broadcast
I co-anchored Cronkite Noticias, a Spanish-language broadcast news show produced by the Walter Cronkite School of Mass Communication at Arizona State University. 
Mini-Documentary
In 2018, as an intern at the New Journal and Guide in Norfolk, Virginia, I produced this short documentary on the history of the newspaper, along with two other interns. I wrote the script for the documentary, shot most of the video, and edited the footage.